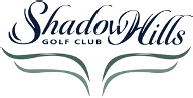 By clicking a Thursday (green) event listed below, a player may sign-up for play on that day.
(Note: Sign-up for Monday play must be done in Pro Shop.)
It is each player's responsibility to communicate his intent to play (or not play if canceling) prior to 11:00 PM Sunday for upcoming Thursday play. If your plans change once signed up, and prior to 11:00 PM Sunday, use this same form to request changes.
A "Sign-up List" of players will be posted on this website under the "Pairings Tab" by 6:00 PM Monday. If you don't see your name on the List, or need to make a change, contact one of the names listed below. A "Pairings List" will be posted prior to 6:00 PM Tuesday.
If you have signed up and your name is not on the "Sign-up List" posted Monday evening, or should your plans change once the signup sheets are closed, advise the following:
Garr Smith at garnraes@gmail.com or 760-289-6884 or,
Dennis Hooper at dhooper101@aol.com or 760-636-1048.
If your plans change after 6:00 PM Tuesday, contact the Pro Shop 760-200-3375 ext. 7.
__________________________SHMGC________________________